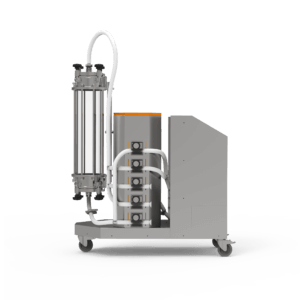 1
Pre-sterilised and validated filter enclosure options available.
2
The bottom port allows a cyclically discharge of the washed down cake.
3
Fully enclosed containment ensuring safe handling and disposal of hazardous components.
4
Customizable filtration area.
5
Fully mobile unit that can be moved where needed.
Filtration with high throughput and pre-sterilized filter enclosures.